'Happy Box' the Storyboard – page 1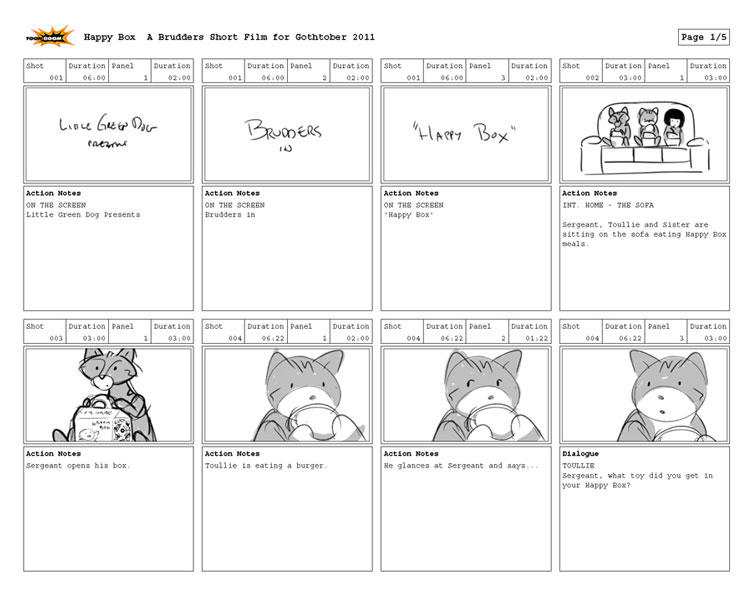 Finally, here is the complete storyboard for Happy Box. It was drawn over a couple of evenings after work, shortly after I finished the script.
A storyboard doesn't have to look 'pretty' but it does need to be an accurate editorial representation of the final edited movie. If you  compare this storyboard the final film, you'll see that the film follows the storyboard panels almot exactly, shot-by-shot.