Keith said he wasn't married to the stage designs and that I should follow my instincts. I told him I thought a super hero costume should be practical and protective, with full freedom of movement. He said that sounded good but the costume should also be sexy.
No reason it couldn't be all that.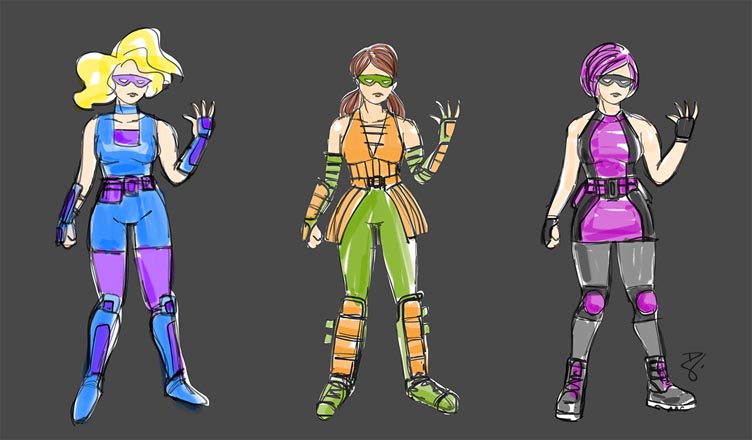 Here are some of the unused designs. For the final designs, we went with a black leather outfit that had different color trim for each crime fighter.