When the new resin arrived, I thought I should print something small as quick test. A new tail for the old cheetah seemed like just the thing.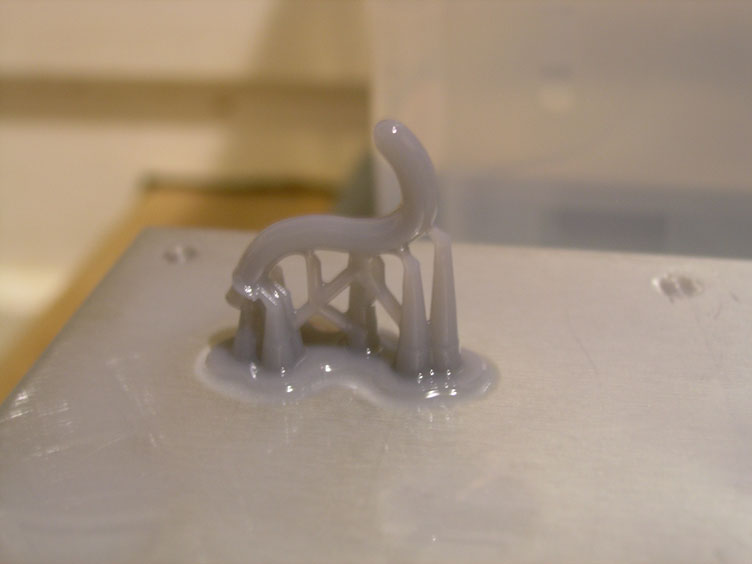 It came out perfectly! So the problem must have been expired resin after all.
This part took about 35 minutes to print at the lowest quality setting and I'm amazed by how smooth it looked. According to the printer, the fox was going to take about 2 1/2 hours to print, so I let it run over night.