Brudders is a webcomic about two cats and a baby. Um, it's actually better than it sounds.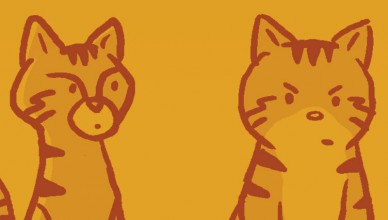 Toullie learns the meaning of 'kawaii' in Brudders, Episode 9.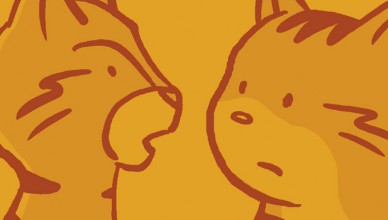 In episode 8 of Brudders, Sergeant sets the record straight.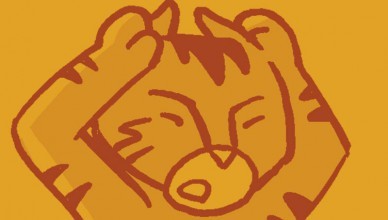 Anudder Brudders is online. In episode 7, Toullie discusses the family tree with Sergeant.
A week late but Flakes, episode 6 of Brudders is here.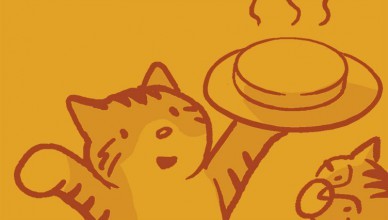 Bravo Toullie! Cheese Song is the first musical episode of Brudders. This one should be sung to the tune of Louis Armstrong's What a Wonderful World.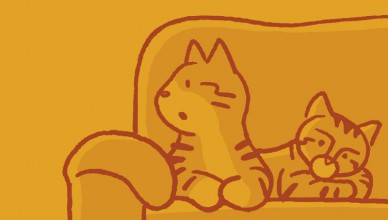 Meow! The fourth Brudders comic strip has been uploaded to the comics section. And while we're at it, we posted two new episodes of Streams too.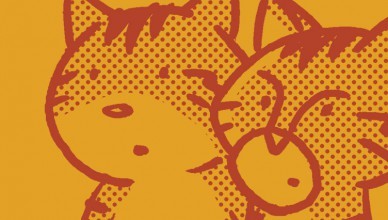 Making its debut today with three episodes is Brudders, a new comic strip featuring our cats Sergeant Marshmallow and Ratatoullie. The fourth Brudders strip will appear next Sunday, and a new strip will follow every Sunday after that.