'Happy Box' the Storyboard – page 4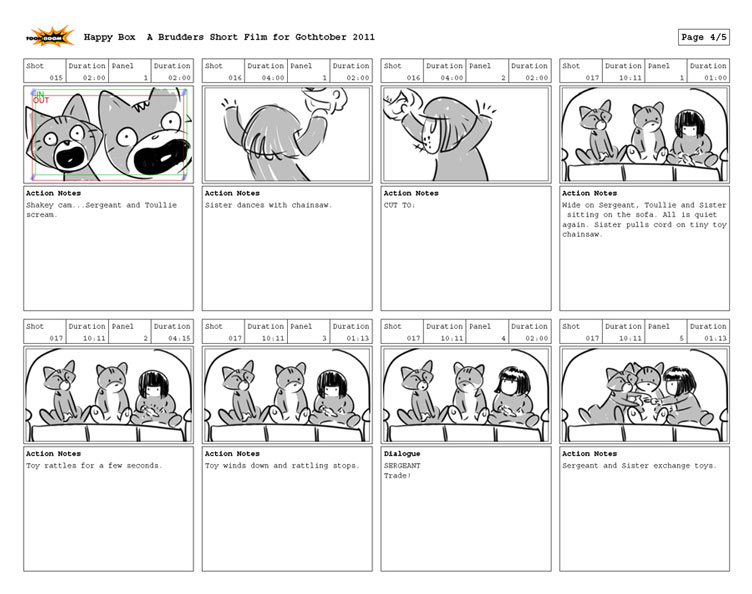 Well, of course, I was going to cheat to get this 'impossible' motion. That's the magic of movies: It's lies, I tell you! It's all lies!
Originally, I had captured Sister's 'chainsaw dance' with no body rotation. That is, the actor (me) performed the motion facing the single Kinect Sensor for the entire shot. At the time, my plan was to simply rotate the 'Sister' character rig in my 3D program, as though she was standing on a turntable, creating the illusion that she was spinning around. It was a good idea and it actually worked.
But, shortly after shooting the scenes using the single Kinect Sensor, the programmers at iPi Soft sent me a new beta that supported two synchronized Kinect Sensors. The advantage with using two sensors was that capturing full 360 performances was now possible!

I re-shot the dance sequence using the dual Kinect configuration and the results were so good I wound up re-shooting almost the entire movie this way with two sensors. Thanks to the clever guys at iPi Soft, I didn't have to cheat after all.