'Happy Box' the Storyboard – page 3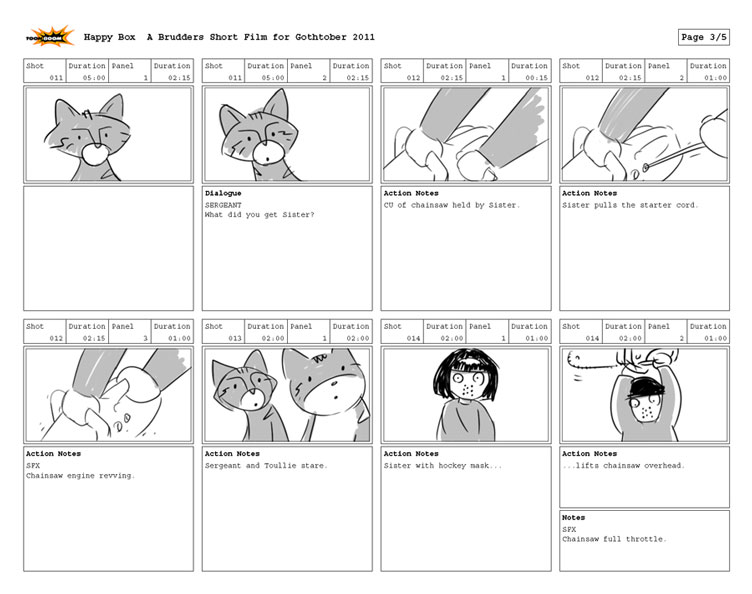 In a manner of speaking, Happy Box was more puppeteer-ed than it was animated. We used a program called iPi Desktop Motion Capture and two Microsoft Kinect Sensors. A Kinect Sensor is a video game controller that captures an animated 3D point cloud through infra-red scanning. With iPi DMC, we use this human shaped 'cloud' to animate skeletons under the skin of our cgi characters.
When I began this project, single Kinect support had just been added as a beta feature in iPi DMC. At the time, this technology was fairly new and and the range of motion it could capture was very limited. Specifically, a single Kinect Sensor couldn't capture anything it couldn't see, so having a perfomer turn away from the camera is  a 'no-no'.
I kept this in mind when I drew the storyboard but in shot 16, Sister is clearly spinning around in circles.
What was I thinking? Oh, the suspense…