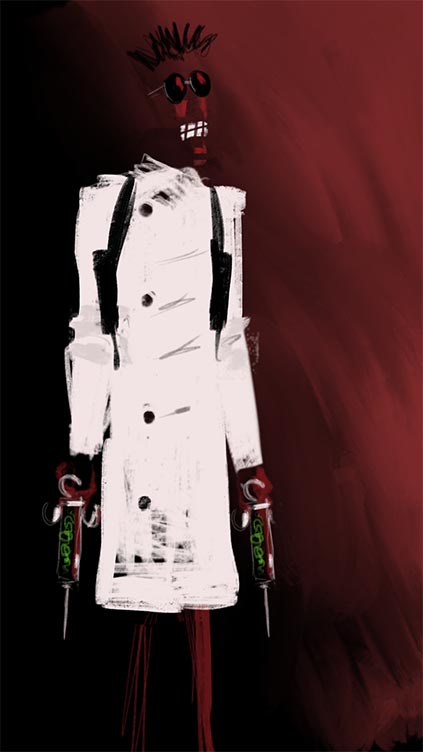 In 2014, I was approached by Z-Nation's Keith Allan to design and create an animated title sequence for a film he was directing called 'Hearts Like Fists'. Keith gave me a copy of the script and a music track. I agreed to animate a 15 to 30 second piece but I wound up developing a much more ambitious 75 seconds of animation. No complaints from Keith though so long as I could actually pull it off and stay within budget.
What attracted me to the project was the chance to create something that looked completely different from anything I'd done before.
I also wanted to see what I could do using primarily mobile devices. I had taken recently taken to sketching and painting on an iPad, a Wacom Intuos Creative Stylus, and a gesture controlled paint app called Procreate. Since my schedule was limited, these tools gave me freedom to work almost anywhere.
All the drawings featured in this article, except for the storyboard, were created this way.
To the left is the first concept painting I created for 'Hearts', the villainous Dr. X.