The Idea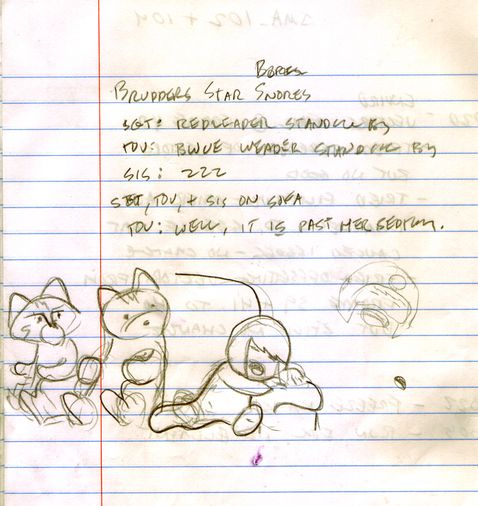 A idea can pop into my head when I least expect it and when it does, I have to scribble it down immediately. If I don't, the idea may whither and vanish forever, which makes the sweet muse of cartooning cry.
I got the idea for this Brudders comic during a production meeting at work and this is what I doodled on the back of my meeting notes. Tip: Always keep a small notepad or sketchbook handy.
Sometimes the simplest ideas become a major research project for me. I've seen Star Wars a billion times already but I wanted the strip to look like I've seen the movie a billion and one times. Luckily, I was assigned to work on cinematics for Star Wars Kinect and had to do the research anyway.
How convenient!